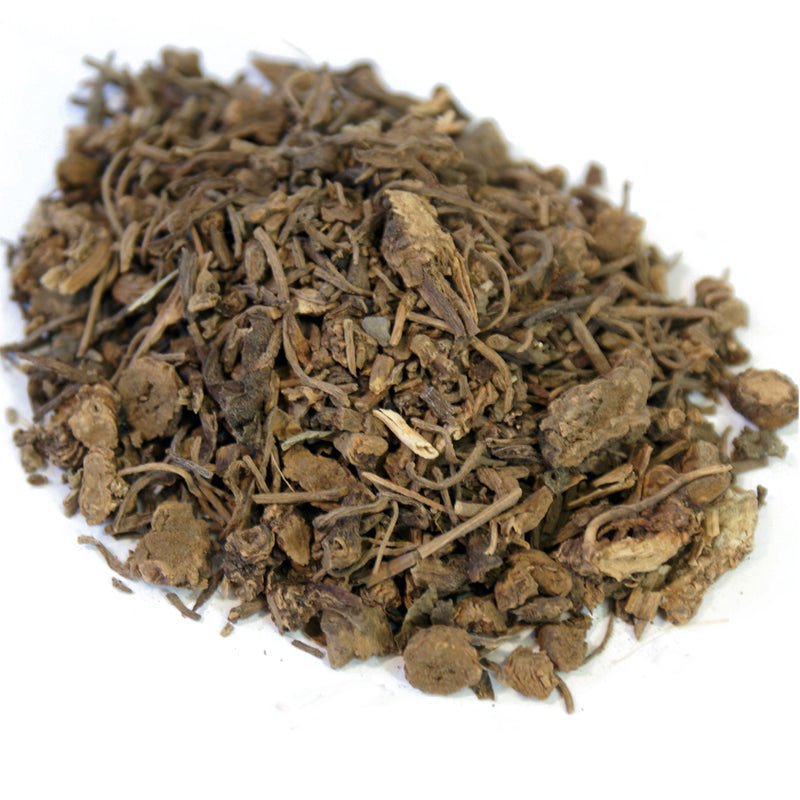 Regular price
$3905
$39.05
(Valeriana wallichii) A native perennial plant in Europe and Asia, valerian root is now cultivated in many places, especially in North America. It is most commonly used with other herbs (such as lavender, hops, passion flower, and chamomile) to help with sleep. On its own, valerian root has a strong odor which I describe as earthiness, but others have described as dirty socks! If you're drinking valerian root as a tea adding other herbs such as chamomile, lavender, lemon balm, etc. has the added benefits of these herbs as well as the benefit of their more pleasant taste.
Since Valerian root causes drowsiness, please use caution when taking this herb and do not take with any other sleep aid.
Brew 1-2 tsp of root in 1 cup of water at 212
º 
- steep for 10-15 minutes.
Caffeine Free
Please Note: The information given here has not been evaluated by the Food and Drug Administration and is not intended to diagnose, treat, cure or prevent any disease.
In stock, ready to ship

Inventory on the way