S&V Classic Peach Preserve, 17.5 oz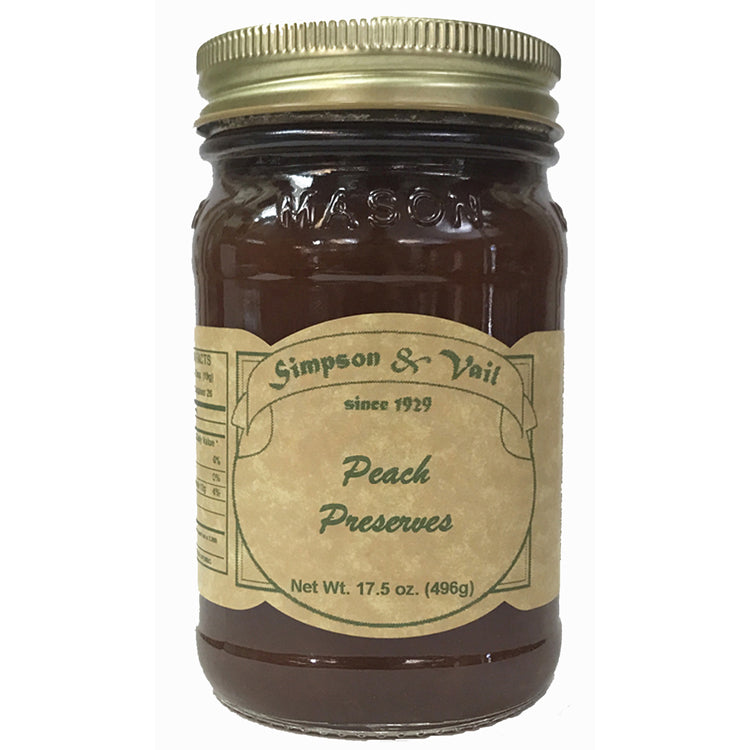 S&V Classic Peach Preserve, 17.5 oz
The only way to have fresher fruit products would be to can them yourself! We've captured the finest sun drenched fruits and packaged them in large home-style reusable farm stand jars. Old time country quality like Grandma used to make, you'll love them! Ounce per ounce, these fruits are a great value.
Revered by many cultures, peaches were brought to the US from England in the early 17th century. Fresh peaches are picked and processed to bring you this delectable preserve. Made in the USA.
Ingredients:
Peaches, corn syrup, high fructose corn syrup, fruit pectin, citric acid.
Jam Filled Tahini Cookies
Ingredients:
1/2 cup tahini
2 Tbsp oil
1/4 cup maple syrup
1 tsp vanilla
1 cup flour
1/2 cup Peach Preserves
In a mixing bowl, cream together the tahini, oil, syrup and vanilla. Slowly stir in the flour to form a stiff dough. Roll the dough into balls and place on an oiled cookie sheet. Make a well in the center with your thumb. Drop a tsp of jam into each center. Bake at 
350°
for 12 minutes.
Low stock - 4 items left

Inventory on the way