Sunon China Yellow Tea - WS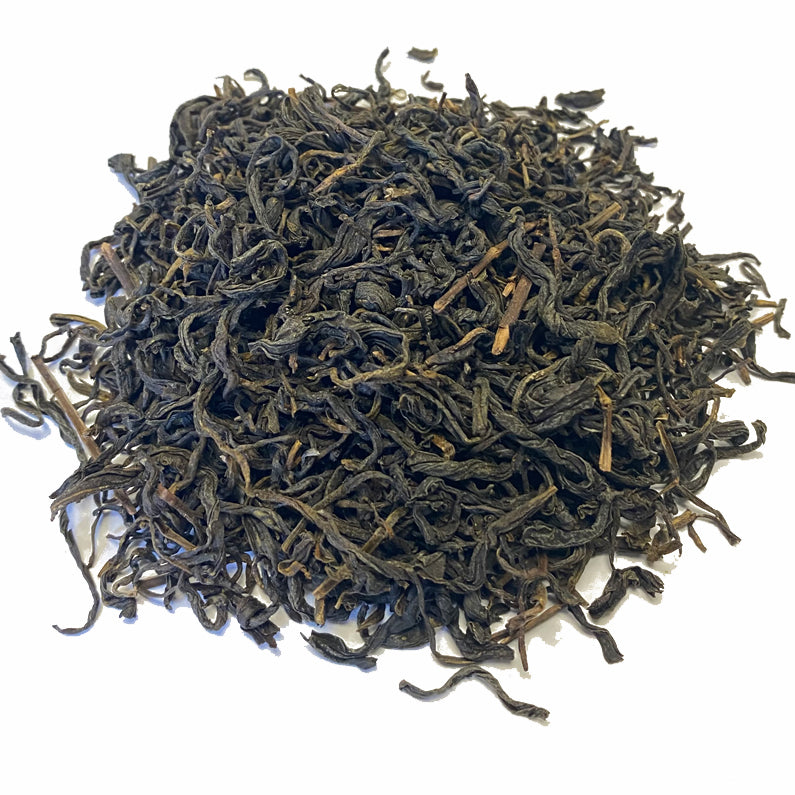 Sunon China Yellow Tea - WS
Regular price
$7580
$75.80
This yellow tea comes from the region of Sunon in the province of Anhui in China. Yellow tea is relatively uncommon in China, although they are wonderful teas. This rarity is because of the complicated and tedious process in making it.
First developed during the Tang Dynasty, the processing for yellow teas has seen quite a few changes over the last roughly 1300 years. The object in making yellow tea is to remove the grassy smell and change the taste and color. This is accomplished by heating small quantities (under 500 grams) of tea in a frying pan then wrapping the tea in Niu Pi Zhi (Cow Skin Paper), an old style of paper that looks yellow, and allowing the tea to dry naturally for a few hours. This process is then repeated, possibly for days, until the tea master is pleased.
This tea has beautiful, elongated dark-green leaves and brews to a delicate yellow liquor with a nutty aroma and a light, smooth buttery flavor.
Brew tea @ 175-185 - steep 2-3 minutes.
In stock, ready to ship

Inventory on the way