S&V Wild Huckleberry Preserve, 17.5 oz - WS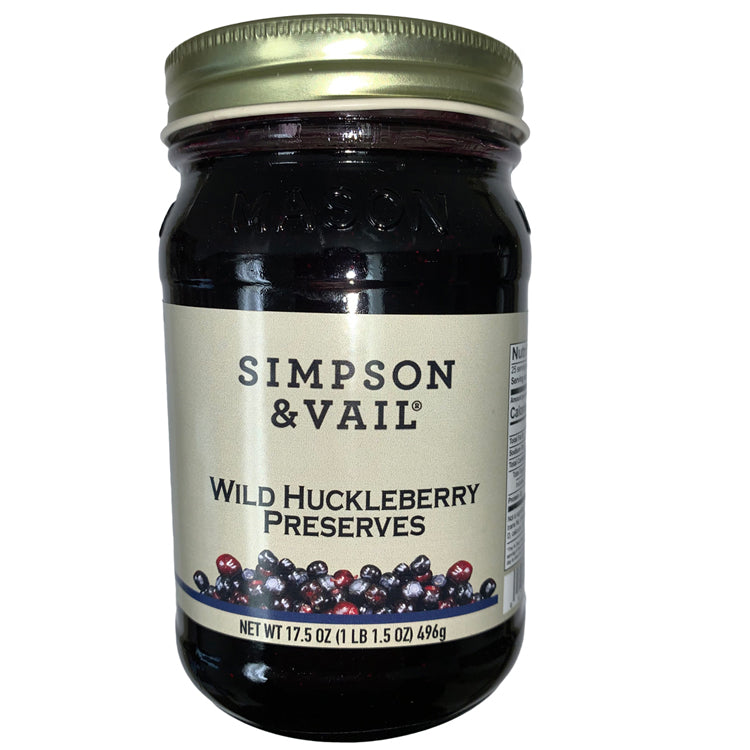 S&V Wild Huckleberry Preserve, 17.5 oz - WS
Regular price
$1130
$11.30
The only way to have fresher fruit products would be to can them yourself! We've captured the finest sun drenched fruits and packaged them in large home-style reusable farm stand jars. Old time country quality like Grandma used to make, you'll love them! Ounce per ounce, these fruits are a great value.
Native to North America, and similar in appearance to blueberries, huckleberries have a tart, unique taste that has been captured in this preserve. Made in the USA.
Ingredients:
Huckleberries, corn syrup, high fructose corn syrup, fruit pectin, citric acid.
Fruit Tart with Oat Crust
Ingredients:
1 1/4 cup flour
3/4 cup sugar
1/3 cup butter, chilled
1/2 cup uncooked old-fashioned oats
1 egg, lightly beaten
2 cups skim milk
3 Tbsp cornstarch
pinch salt
2 egg yolks
1/2 tsp vanilla
3/4 cup Wild Huckleberry Preserve
1 Tbsp corn syrup
2 cups sliced peaches, fresh
1/2 cup raspberries, fresh
1/2 cup blueberries, fresh
In a medium mixing bowl, combine flour and ¬ cup sugar. Cut in butter until mixture resembles coarse crumbs. Stir in oats. Add egg. Stir just until combined. Shape dough into a ball. Cover with plastic wrap. Chill for 1 hour. Heat oven to
375°.
Roll out dough to fit into a 9" tart pan. Prick the bottom of the crust several times with fork. Chill 15 minutes then bake the crust for 15-18 minutes or until lightly browned. Cool completely.
In a 2 qt saucepan, combine milk, remaining « cup sugar, cornstarch and salt. Cook over medium heat for 7-10 minutes or until mixture thickens and bubbles, stirring constantly with a whisk. Remove from heat. Stir a small amount of hot milk mixture into egg yolks. Blend egg yolks into milk mix. Cook over medium-low heat for 2-4 minutes or until custard thickens slightly, stirring constantly (Do not boil). Cool slightly then stir in vanilla. Place sheet of plastic wrap directly on surface of custard. Refrigerate until completely cooled.
In a 1 qt saucepan, combine preserves and corn syrup. Cook over medium-low heat just until preserves melt, stirring frequently, about 1 minute. Cool. Set glaze aside.
Pour chilled custard into crust. Top with peaches, raspberries and blueberries. Spoon the glaze over the fruit. Chill tart until ready to serve.
In stock, ready to ship

Inventory on the way