S&V Blueberry Preserve,17.5 oz - WS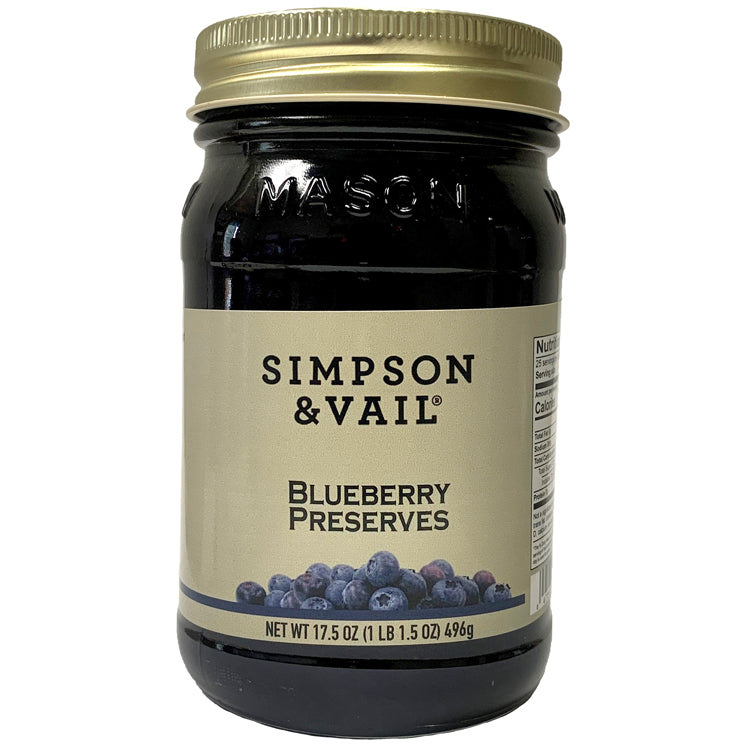 S&V Blueberry Preserve,17.5 oz - WS
The only way to have fresher fruit products would be to can them yourself! We've captured the finest sun drenched fruits and packaged them in large home-style reusable farm stand jars. Old time country quality like Grandma used to make, you'll love them! Ounce per ounce, these fruits are a great value.
Blueberries are the fruit of the species Vaccinium, a perennial plant mainly native to North America. Used for their anti-oxidant properties and nutritive properties, blueberries are a staple in many kitchens. This preserve is great on toast, muffins, ice cream, baking recipes and more. Made in the USA.
Ingredients: Blueberries, corn syrup, high fructose corn syrup, fruit pectin, citric acid.
Crepes
Ingredients:
1 cup flour
1/2 tsp salt
3 eggs
1 cup milk
2 Tbsp melted butter
Blend all ingredients with a whisk or in a blender until smooth. Pour 2-3 Tbsp at a time in a hot oiled frying pan and swirl until evenly distributed. Cook until lightly browned then flip and cook the other side.
Spread with Blueberry Preserve, roll it up and enjoy.
In stock, ready to ship

Inventory on the way