Roasted Chestnut Rooibos Herbal Tisane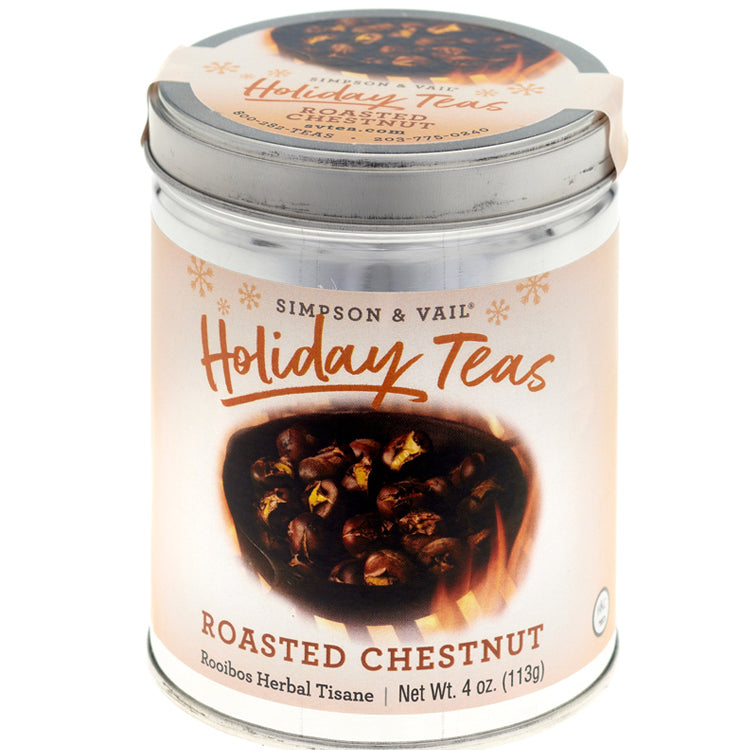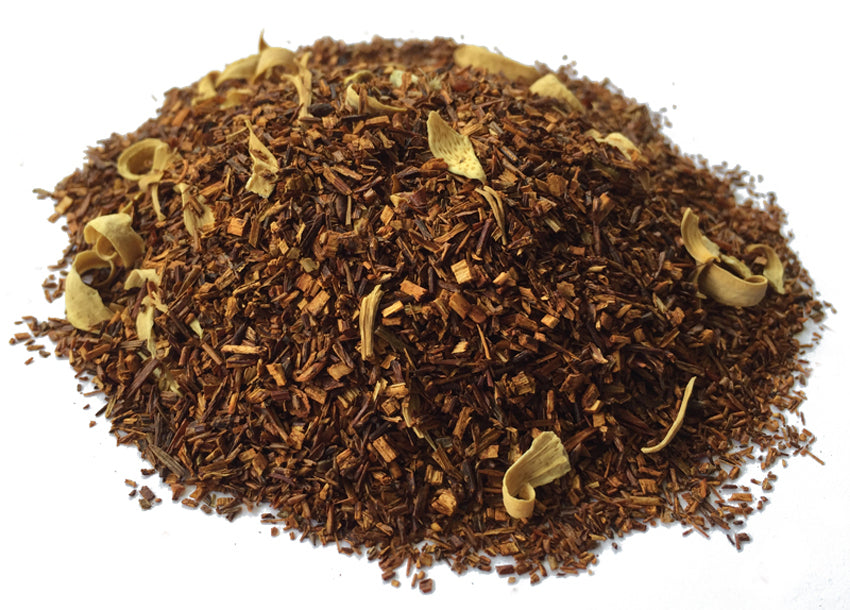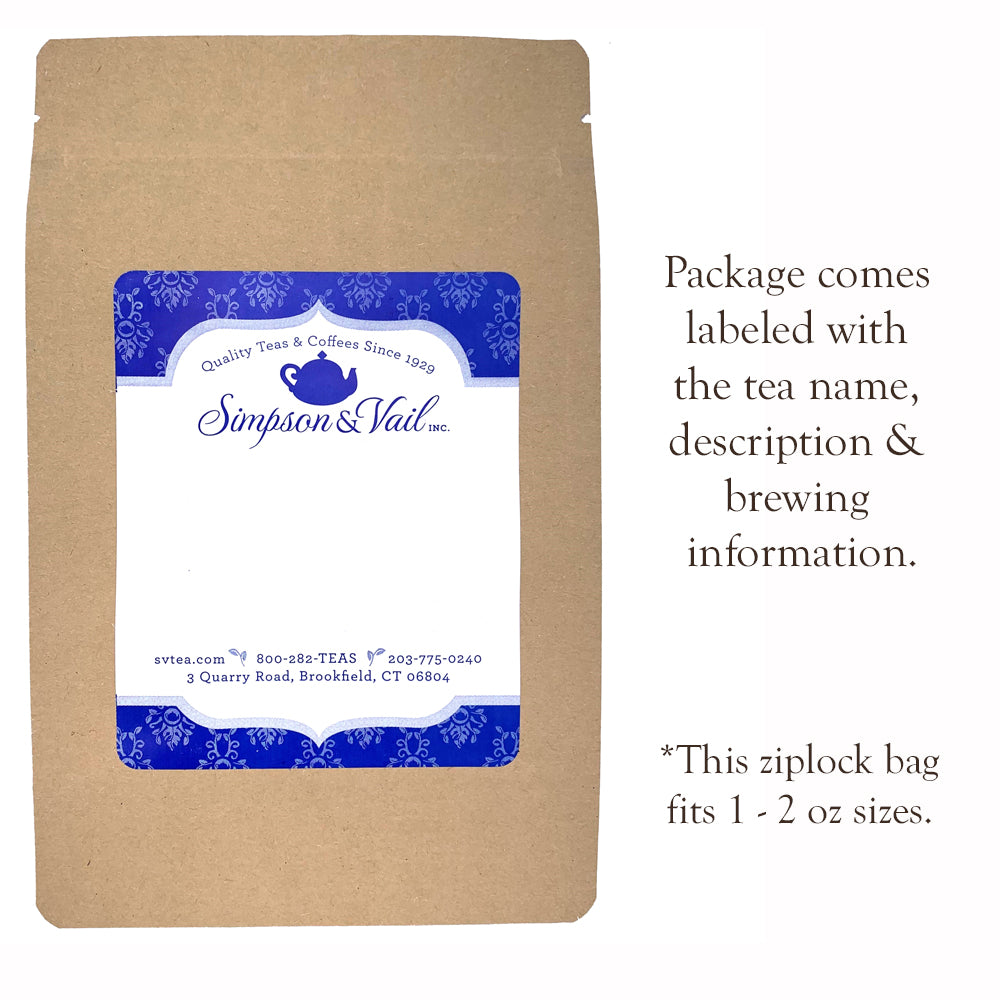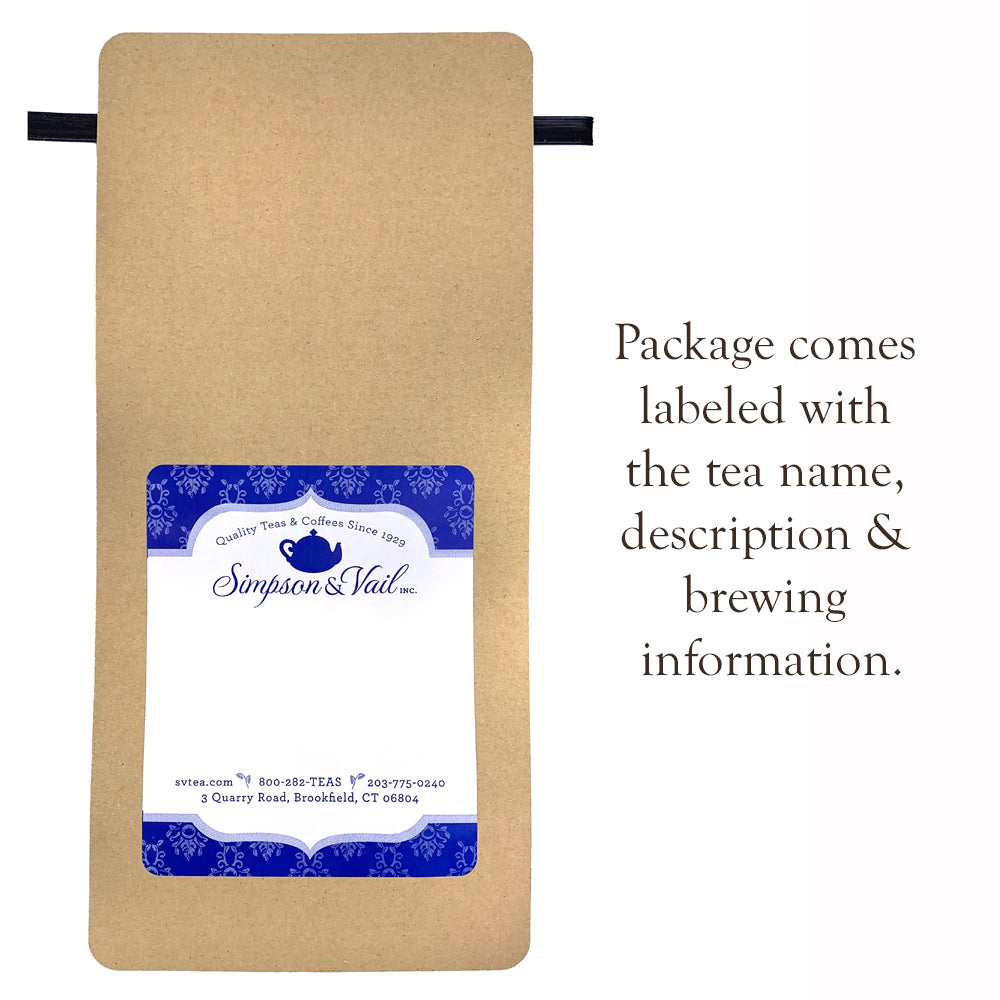 Roasted Chestnut Rooibos Herbal Tisane
Usher in the holiday season with this joyous brew. If you like chestnuts roasted on an open fire you'll love this caffeine free tisane! The dry leaf has the aroma of nutty, heavenly goodness and the brewed cup explodes with this flavor followed by a light buttery taste. So curl up by a fire with this delicious cup while you read your favorite book and listen to holiday songs. We dare you to try not to sing "that" song!
Ingredients:
 Red Rooibos, orange blossoms and roasted chestnut flavoring.
This flavoring does 
not
 contain any allergens.
Brew tea at 212º - steep for 5 minutes.
Roasted Chestnut Snowball Cookies
Traditionally Snowball cookies are made with ground nuts, however, we added our new Roasted Chestnut herbal tisane to the butter in this recipe to create an incredible taste sensation! Try the recipe below or there are a few variations to try with this recipe. You can add nuts (almonds, walnuts, pecans...) either toasted or untoasted and ground (1/2 - 1 cup) or add 1 cup of mini chocolate chips. These cookies are rolled in powdered sugar. We did roll them in powdered sugar, however, we also discovered that these cookies are scrumptious rolled in either a mixture of confectioner's sugar & cinnamon or a mix of confectioner's sugar & unsweetened cocoa. While both taste amazingly delicious, we think that the cocoa version pairs perfectly with the Roasted Chestnut and adds a depth of decadence to this recipe.

1 cup unsalted butter, melted
1 Tbsp Roasted Chestnut Rooibos, herbal tisane
1/2 cup powdered sugar
1 teaspoon vanilla
2 1/4 cups flour
1/2 teaspoon salt
Additional powdered sugar, for rolling (also can be mixed with cinnamon or mixed with unsweetened cocoa - your preference)
Optional:
1 cup mini chocolate chips
1/2 to 1 cup of ground nuts (walnuts, almonds, pecans)
Melt the butter in a small saucepan. Add the Roasted Chestnut tisane, cover and steep for at least 5 minutes. Strain the butter into a measuring glass. If there is less than 1 cup, add a little more butter to make 1 cup. Refrigerate for a half hour to solidify a little.
Preheat oven to 375°F. Line two cookie sheets with parchment paper.
Mix tea butter, 1/2 cup powdered sugar, and vanilla with an electric mixer until fluffy. Add flour and salt and mix until the dough comes together. If the dough does not mix together, add 1/2 tsp of milk until it comes together in a ball.
Scoop 1 scant tablespoon of dough and roll into a ball. Place on the parchment lined cookie sheet.
Bake cookies for 8-10 minutes until bottoms are just slightly brown. Remove from oven and cool on a rack until you can handle them.
Fill a small bowl with powdered sugar (or your variation of sugar & spices or cocoa) and roll each cookie in the sugar until coated. Place back on the rack to cool. (Once cookies are cooled, you may want to re-roll them in more powdered sugar.)
Enjoy these tasty treats with your favorite S&V holiday tea.
If you're giving them away for holiday gifts definitely make extra. They're hard to keep around!
In stock, ready to ship

Inventory on the way