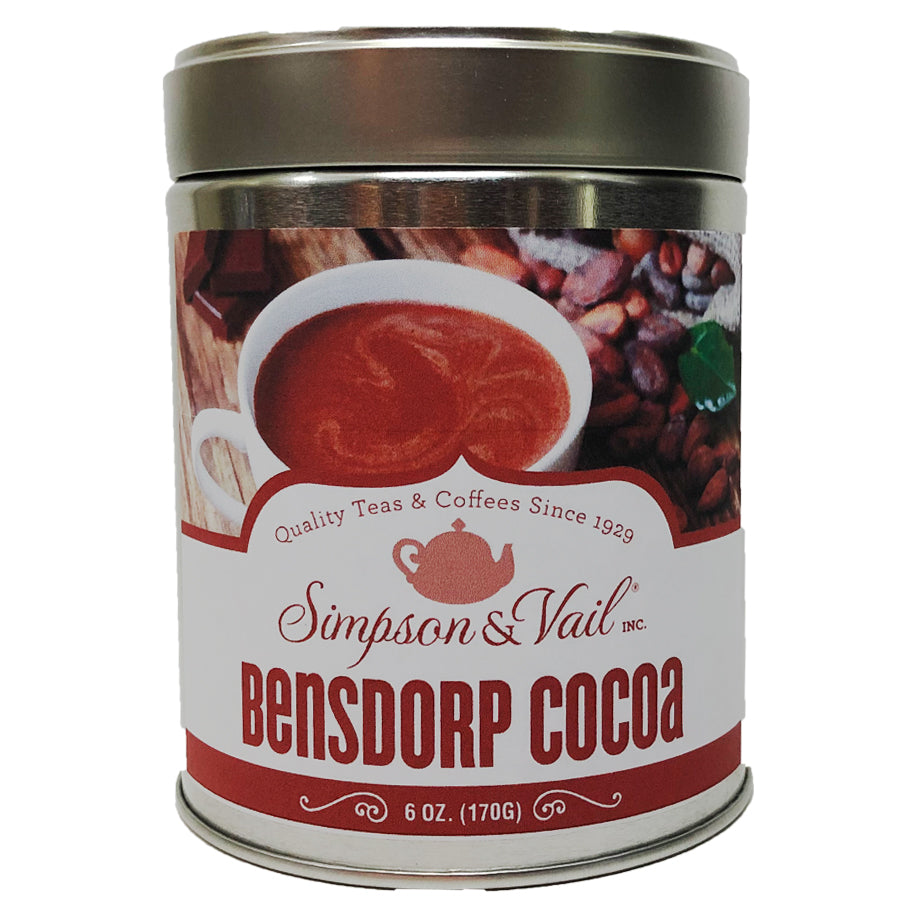 This pure unsweetened cocoa, from Holland, is blended from the finest quality beans. It is Dutch processed and is a full-fat cocoa (22%-24%), which results in a full, rich flavor. Use this cocoa to make delicious beverages and for all your fine baking needs.

Dutch Process vs. Natural Process
Natural Process is when the cocoa butter is removed from the cacao beans leaving the cocoa solids that are then ground in to a powder. When alkalis are added to the cocoa solids, which neturalizes the acidity and mellows out the flavor, this is called Dutch process.

Dutch processing produces a cocoa that is darker in color than natural processing. So using this cocoa in your recipes will create a darker color to your baked goods. Dutch processed cocoa will also create a taste in your baked goods that is more similar to the taste of a dark chocolate, and will have a little more of a moist consistency to the finished product, as compared to natural processed cocoa.

Nutritional Information (per 100 grams:)
463 Calories
30 grams Carbohydrates
20 g Protein
23 g Fat 13.8 Saturated - 9.2 Unsaturated

Minerals:
18 mg Sodium
3323 mg Potassium
432 mg Magnesium
135 mg Calcium
12 mg Iron
676mg Phosphorous

Hot Cocoa
Recipe from The Common Ground Dessert Cookbook*

Ingredients:
6 cups milk
1 cup water
1/3 cup Bensdorp cocoa
1/2 cup maple syrup
1/2 tsp cinnamon
1 tsp vanilla extract
1/2 cup heavy cream (optional)
1/8 tsp grated nutmeg

Scald milk.

In a double boiler heat water, cocoa, maple syrup and cinnamon. Whisk until cocoa dissolves.

Whisk in scalded milk and continue cooking for 10 minutes.

Remove from heat and stir in vanilla.

Serve topped with whipped cream and a dash of nutmeg.

See another recipe for Bensdorp Cococa


*The Common Ground was an amazing restaurant in Brattleboro, VT. It was a co-operative, community restaurant that opened in 1971. It was my favorite place to eat and I would make sure that any trip northward always included a detour and stop there. Sadly they closed years ago. This cookbook was published in 1983.


In stock, ready to ship

Inventory on the way