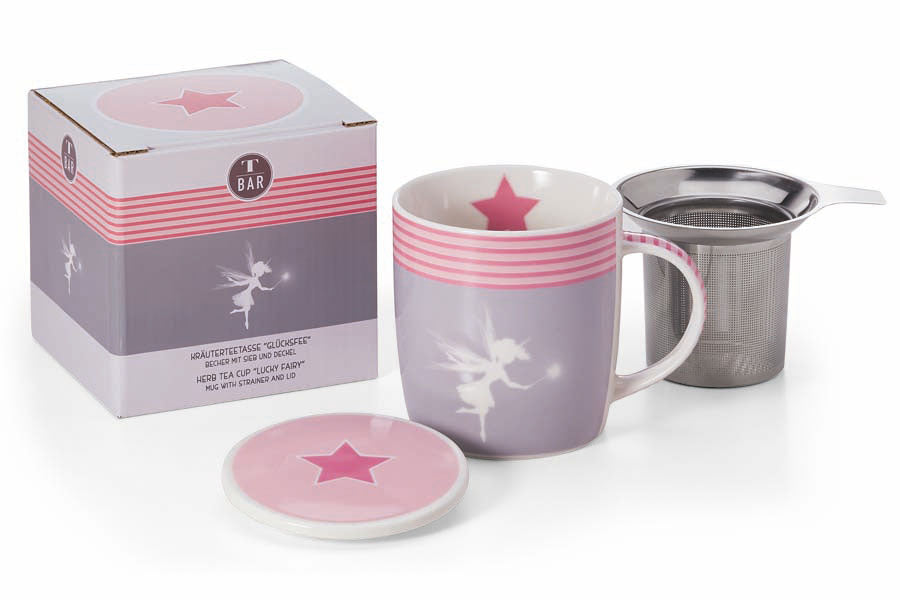 Regular price
$2195
$21.95
 This tea infuser mug brings a touch of enchantment to your tea-drinking experience. Crafted from shiny "new bone" china, the lower portion of the 10 oz. mug features a soothing gray color that is adorned on both sides with a graceful white flying fairy holding a sparkling wand. The upper area of the mug showcases a charming two-tone pink striped color that is replicated on the mug's handle, while the light pink lid is highlighted by a large bright pink star that is also replicated on the mug's white interior.
For easy tea brewing, this enchanting mug comes with a stainless-steel strainer allowing you to brew your favorite loose-leaf teas effortlessly.  
"New Bone" China is made from jade which gives the mug a more white luster to it (compared to the translucent color of fine bone china).
In stock, ready to ship

Inventory on the way