Turmeric Root, C/S, Organic - WS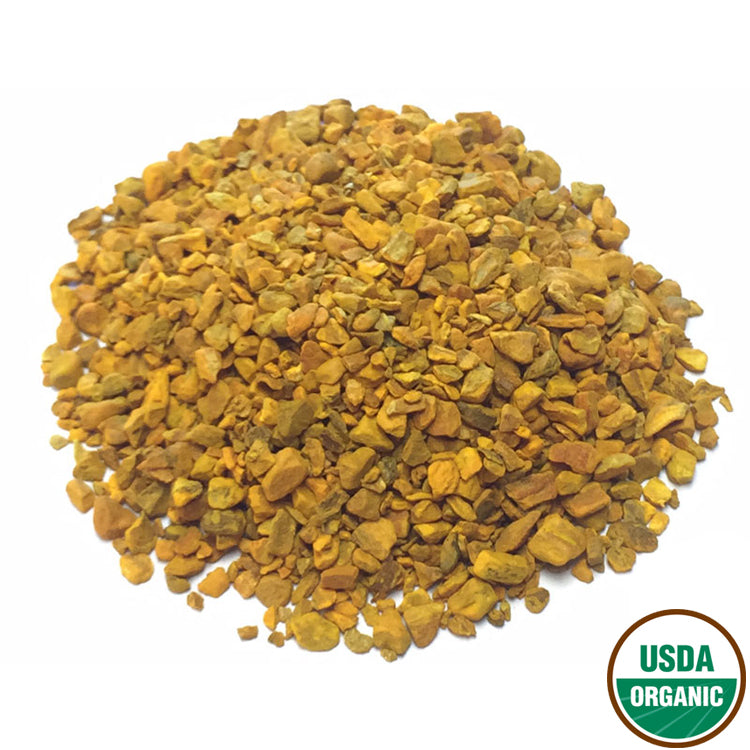 Turmeric Root, C/S, Organic - WS
Regular price
$3040
$30.40
Turmeric (Curcuma longa), native to India, is a tropical perennial plant in the same family as ginger. Historically turmeric's use in culinary recipes dates back thousands of years. Sometimes referred to as Indian saffron in ancient texts, Turmeric's use continues to be widespread. Today, in addition to a variety of culinary uses, turmeric can be found in tea and coffee lattes, smoothies, tonics, stocks, sauces, curries and more.

The flavor of turmeric is distinct, pungent and warming and it adds a bright orange/yellow color to your recipes. It pairs well with cardamom, ginger, cinnamon, lemongrass, cloves and black pepper. It also works well with dairy products such as cheese, yogurt and butter as well as coconut milk.

Brewing: Use 1 tsp. of the root per 1 cup of boiling water and steep for 5 minutes.



Please Note: The information given here has not been evaluated by the Food and Drug Administration and is not intended to diagnose, treat, cure or prevent any disease.


In stock, ready to ship

Inventory on the way