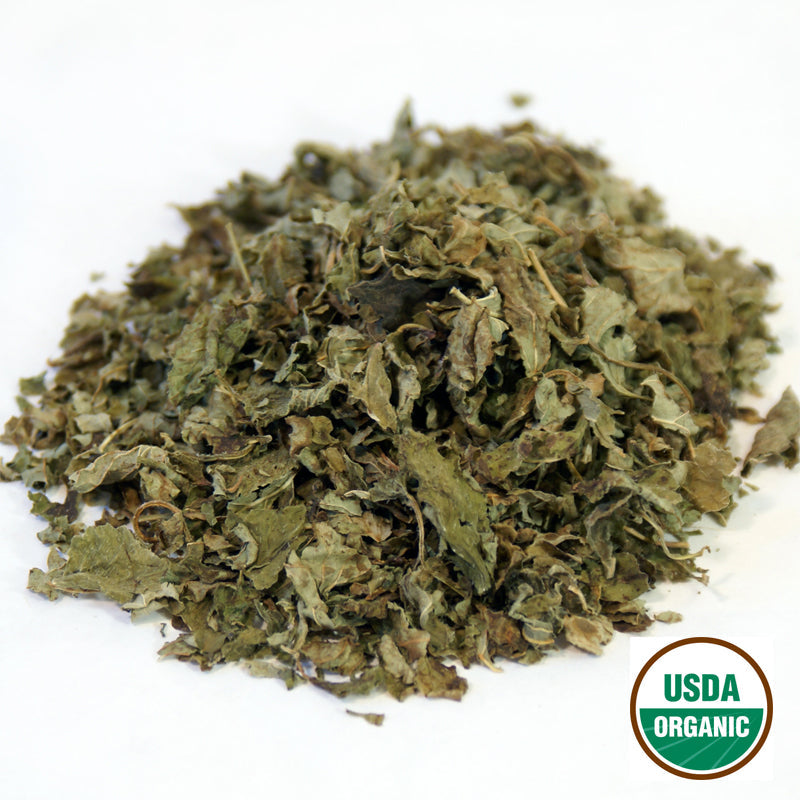 Regular price
$3970
$39.70
(Melissa officinalis) A perennial herb, native to the Mediterranean, Lemon Balm is in the mint family. Grown in many gardens now throughout the world, Lemon Balm is an aromatic herb with culinary uses. 
In culinary uses, lemon balm can be found in herbal teas and paired with fruit in dessert recipes. It is used whenever a little lemon flavor would be beneficial, such as in chicken and fish dishes, salad dressings, appetizers and sauces (such as pesto). 
This herb, when brewed as a tea, has a light color in the cup and a pleasant, lemony scent.
Brew tea at 212º - steep for 5 minutes.
Caffeine Free
Lemon Balm Facial Toner
Ingredients: 
1 cup white wine vinegar
1 cup witch hazel extract
3 tsp Lemon Balm
2 tsp Chamomile Flowers
1 tsp Lemon Peel
1 tsp Rosemary
Place all the herbs in a wide mouthed jar and cover with vinegar and witch hazel (liquid should be above the herbs). Cover tightly and place in a warm spot for 2 weeks. 

Strain out the herbs and rebottle the liquid. Apply to face with cotton balls after a facial mask or to remove make up.
In stock, ready to ship

Inventory on the way