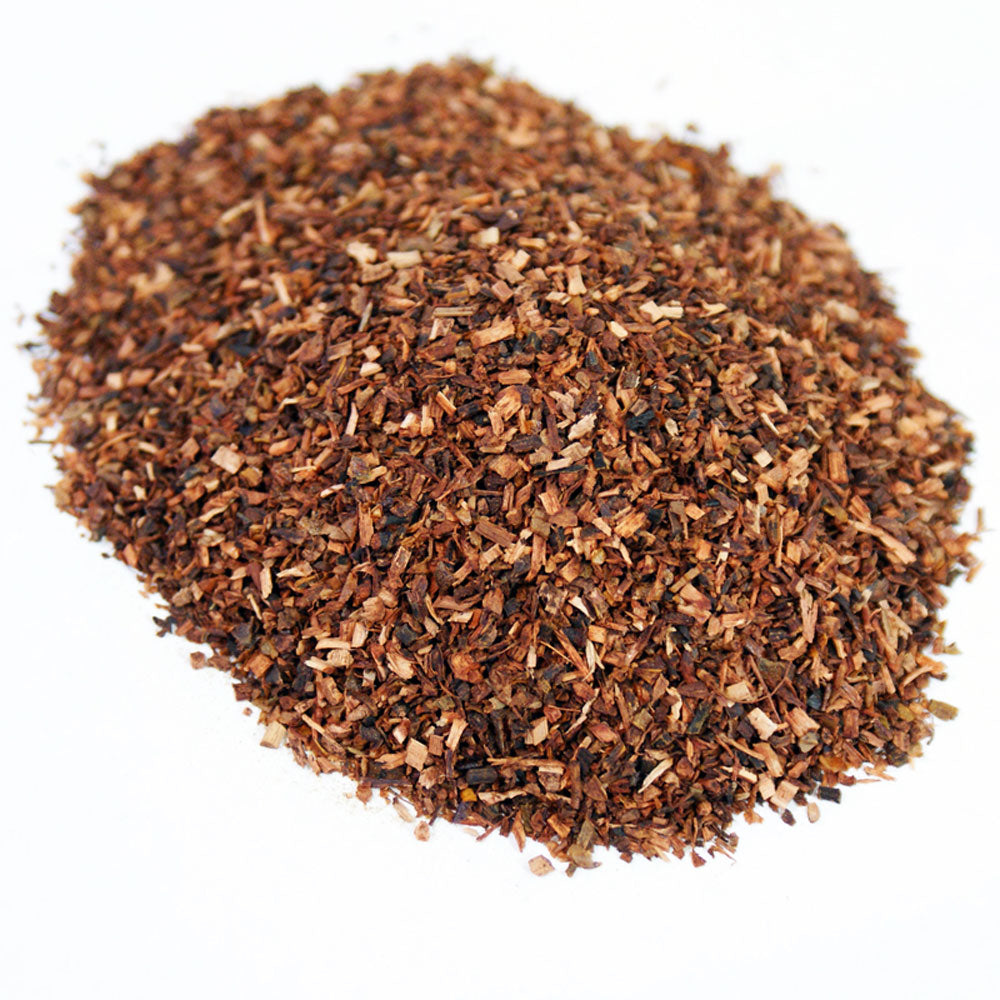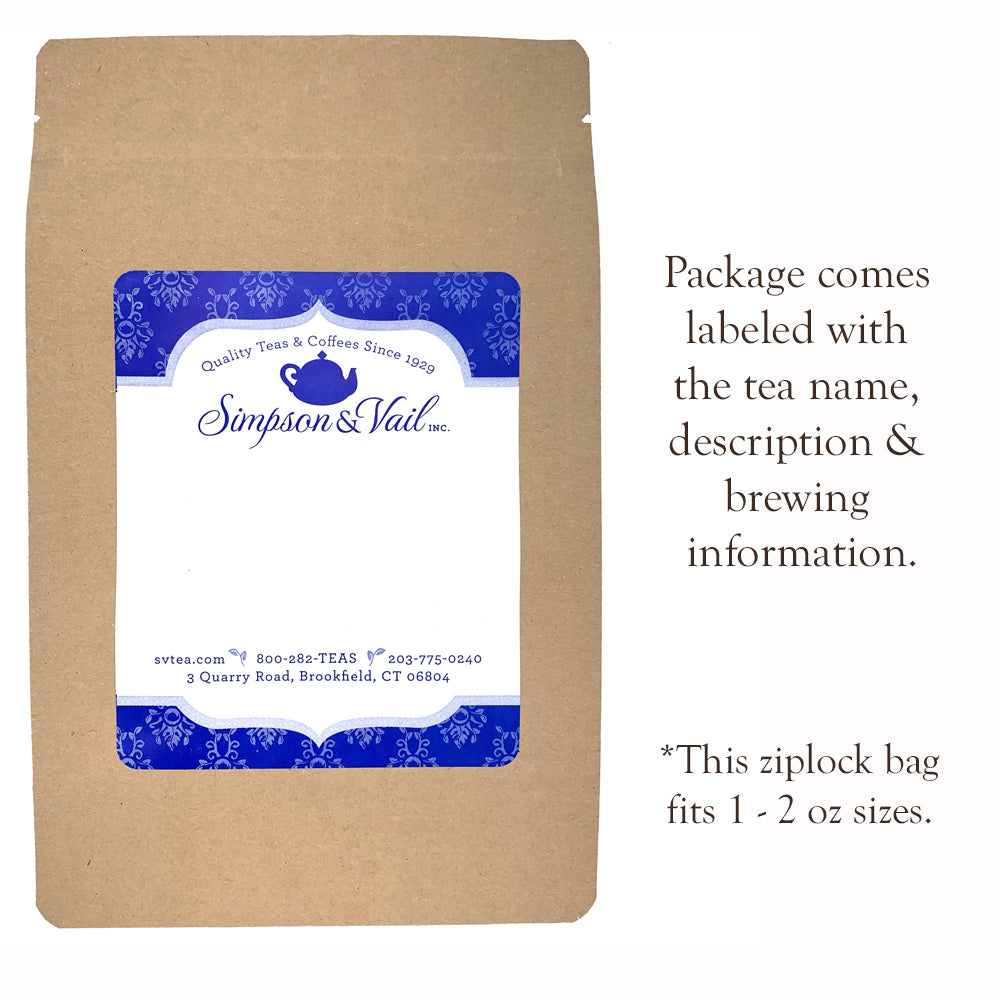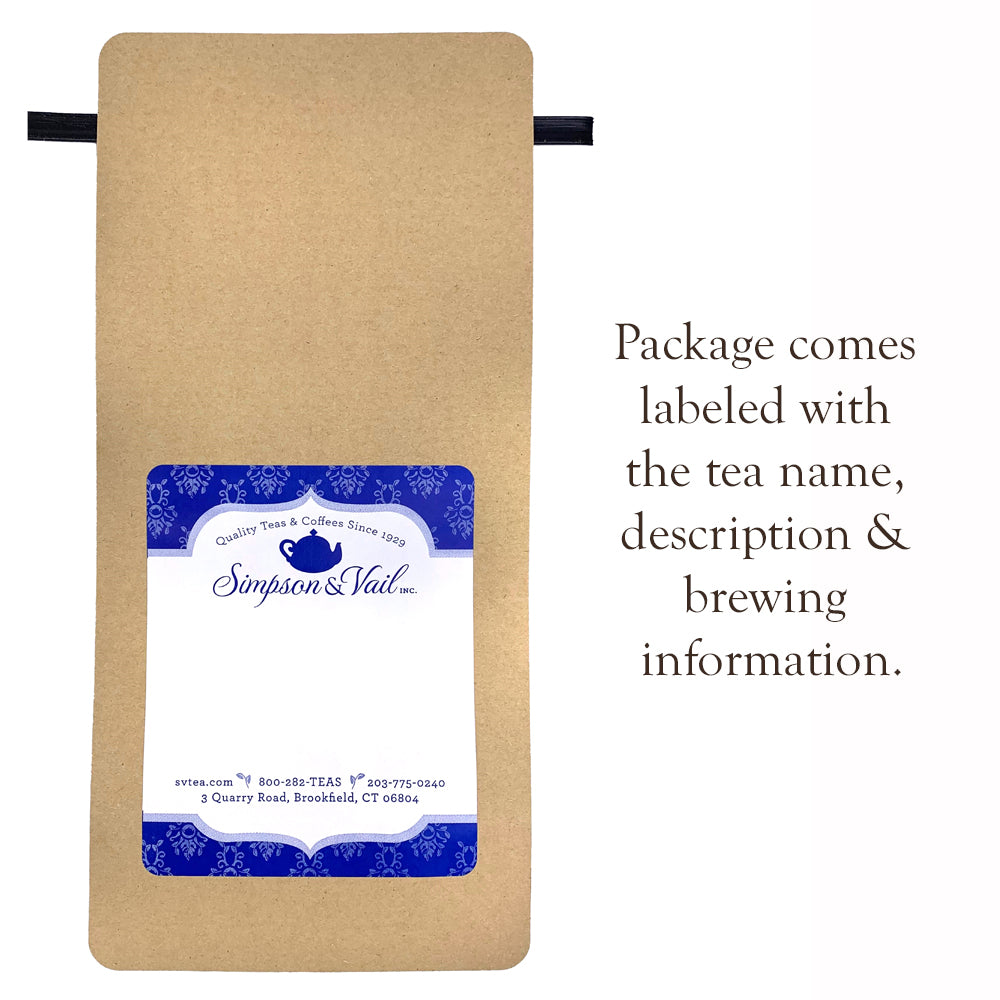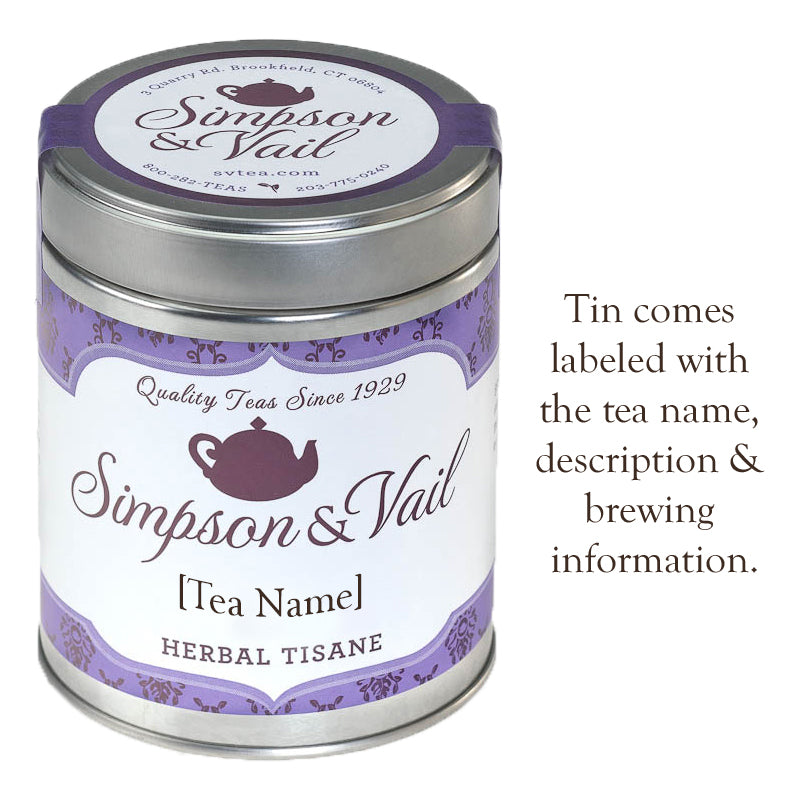 This delicious herb from South Africa is similar in properties to Rooibos, but with a slightly sweeter taste. Dating back to the 18th century, it has been in use for a longer time than Rooibos. It has no caffeine and is delicious hot or cold.
Brew tea at 212º - steep for 5 minutes.
Honeybush is a fragrant herbal infusion prepared from the honey-scented flowers, leaves and stems of the
Cyclopia
plant, an indigenous South African fynbos plant found in the Cape Mountain regions. Twenty-four different species of the Honeybush plant have been identified, of which mainly two species are used -
C. intermedia
and
C. subternata
.
According to Kies (1), the earliest mention of the honeybush plant in botanical literature was in 1705. Its botanical name, Cyclopia, is derived from the Greek words cyclos (a circle) and pous (a food). Leaf shape and size differ within the species, but are mostly thin, needle-like to elongated, broadish leaves. During the flowering period the bushes are easily recognized in the field as they are covered with distinctive, deep-yellow flowers, which have a characteristic sweet honey scent, from which the tea acquires its name. (2)


Honeybush is harvested during the flowering period. Cyclopia intermedia and Cyclopia subternata flower in September/October while Cyclopia sessiliflora flowers in May/June. The raw material is cut prior to fermentation to promote the curing, or fermentation process. Traditionally the herb was fermented in heaps, covered with canvas, for three to five days. Today this process takes place in specially designed ovens, resulting in a consistent quality. The leaf is pasteurized to the same specifications as Rooibos, to eliminate any contaminants or mold. The product is then sun-dried to develop its final color and inspected for quality and purity prior to distribution.


Honeybush is normally consumed with milk and sugar, but to appreciate the delicate sweet taste and flavor, no milk or sugar should be added. Descriptions of the flavor vary from that of hot apricot jam, floral, honey-like and dried fruit mix with the overall impression of sweetness. The cold infusion can be used as an iced tea or blended with fruit juices for a refreshing summer beverage.


Honeybush is an herbal infusion and has many health properties associated with the regular consumption of tea. It has very low tannin content and contains no caffeine.


References:
1. Kies, P.: Revison on the genus Cyclopia and notes on some other sources of bush tea (1951), In: Bothalia 6, pp. 161-176
2. Kamara, B.I.: Structure and synthesis of phenolic metabolites from Honeybush Tea (Cyclopia Intermedia), Master of Science, Department of Chemistry, Faculty of Natural Sciences at the University of Orange Free State Bloemfontein, Nov. 1997
Please Note: The information given here has not been evaluated by the Food and Drug Administration and is not intended to diagnose, treat, cure or prevent any disease.


In stock, ready to ship

Inventory on the way