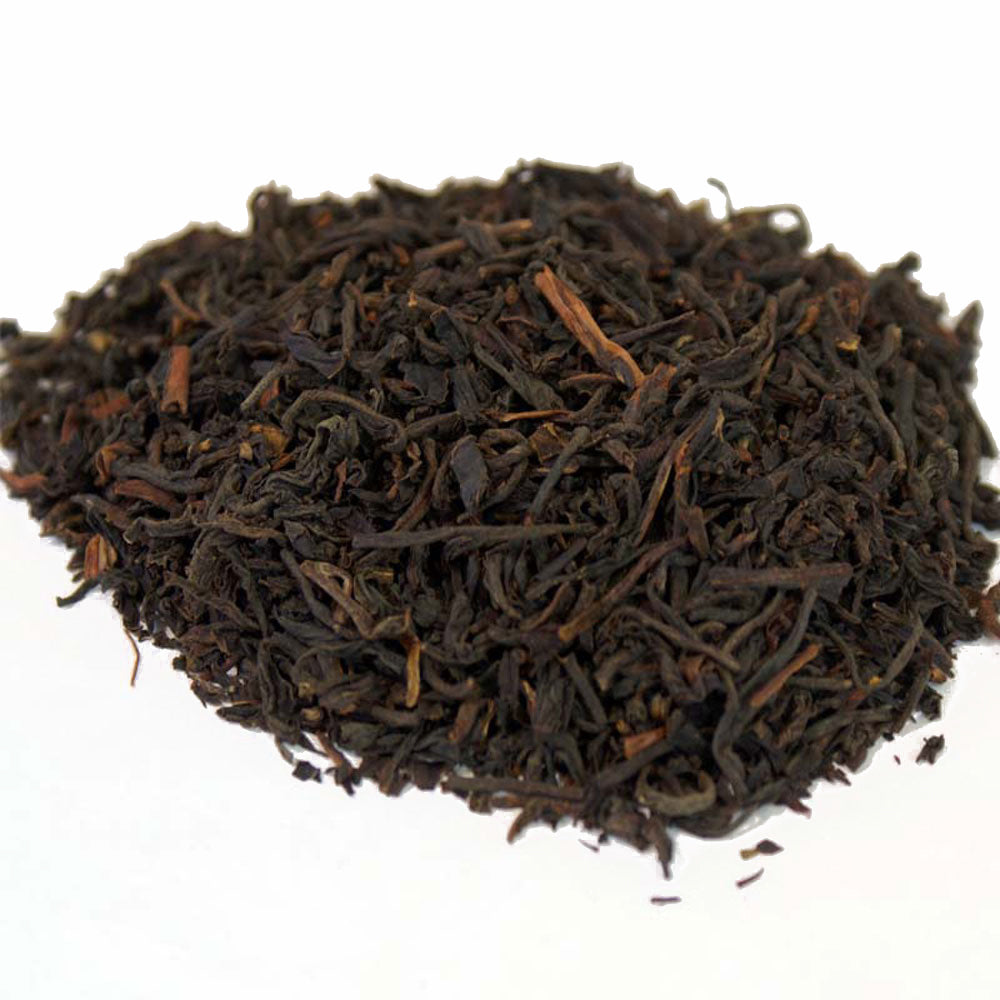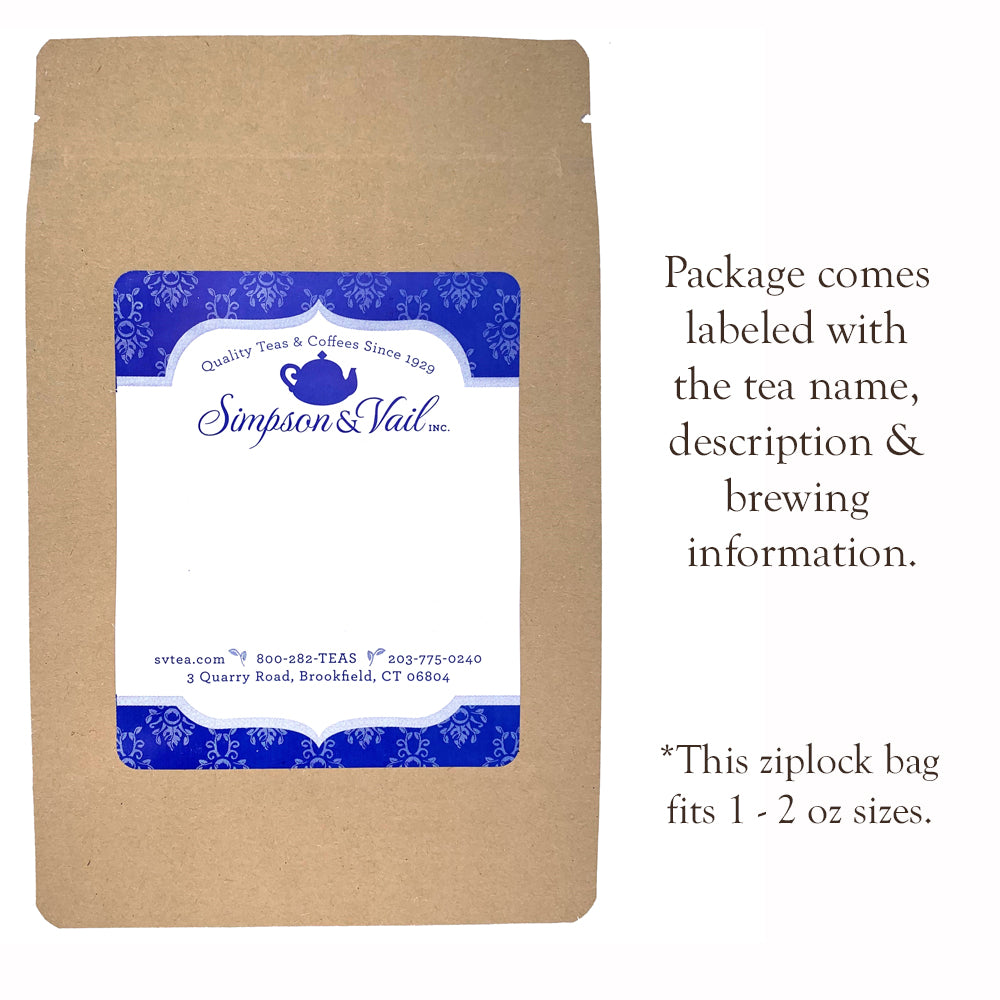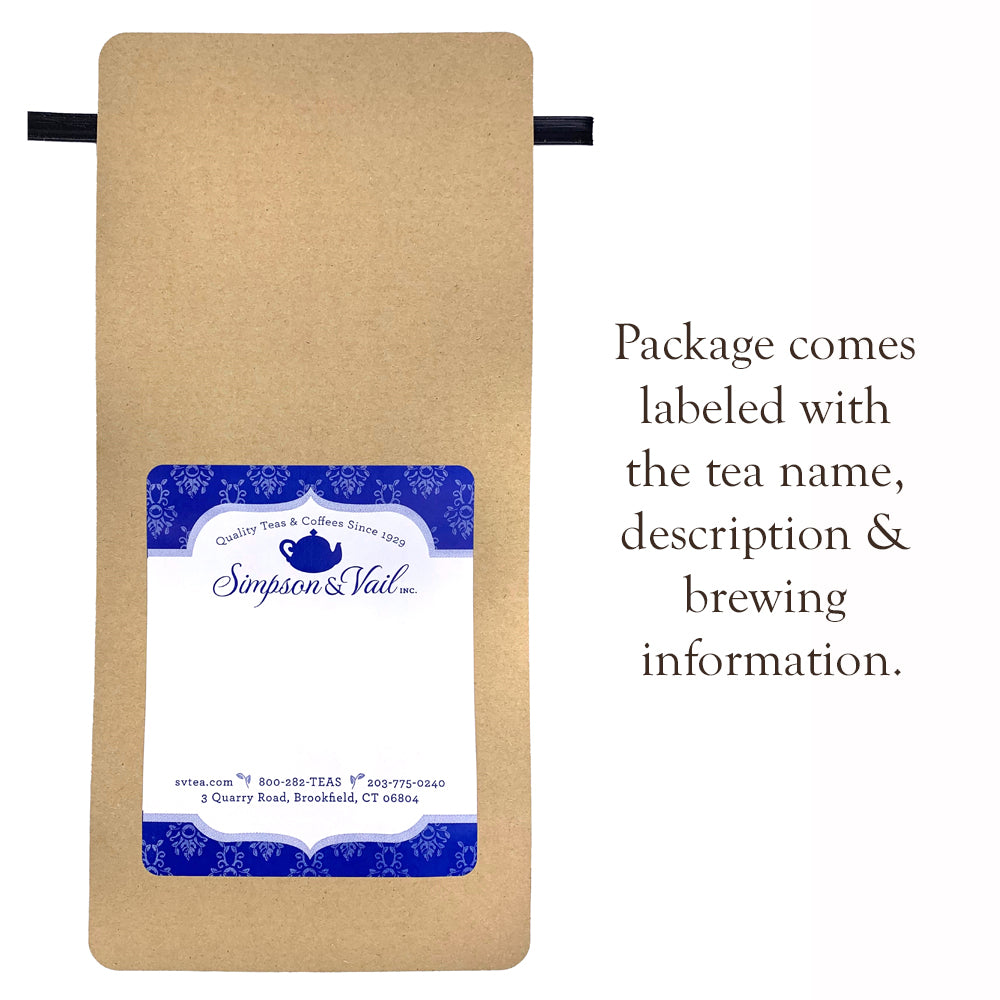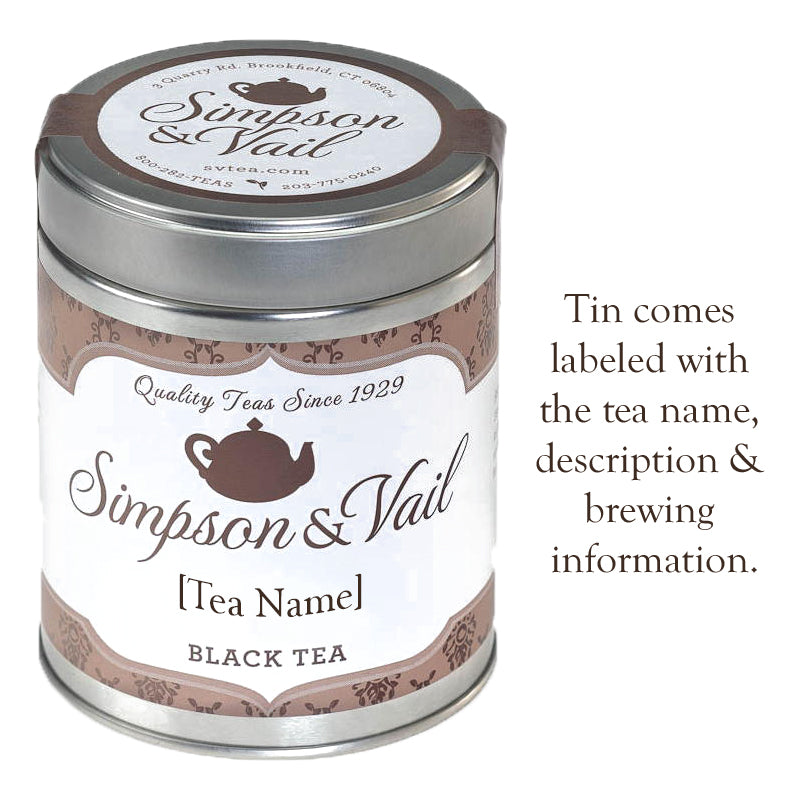 One of Mr. Vail's 15 original tea blends.
For the "extreme" Earl Grey lover, we've added more Bergamot oil to our famous Earl Grey tea to make Earl Grey Extra. This blend was originally formulated by Mr. Vail for his many Eastern European customers.
Earl Grey teas, traditionally, were blends comprised of varying black teas with Bergamot oil added to them. Today, any tea (green, white, herbal) that is sprayed with Bergamot oil is known as Earl Grey (such as our Emerald Green Earl Grey, and Rooibos Earl Grey). Most tea merchants carry an Earl Grey black tea blend, but they are all very different due to the variations in black teas used for the blend and the quality of the bergamot oil. Here at Simpson & Vail we use high quality bergamot oil.
Bergamot oil comes from the rind of the bergamot orange, which grows on the citrus tree Citrus bergamia. The oil expressed from the rind is used, in addition to making Earl Grey tea blends, quite frequently in the cosmetic industry. Bergamot oil can be found in soaps, lotions, oils and perfumes and has been said to help alleviate depression as well as used as a digestive aid and used to help skin irregularities (such as psoriasis).
Earl Grey tea is a favorite with bakers in many culinary recipes. It goes especially well with cakes, cookies, confections and any recipe with chocolate!
Ingredients
: Black teas and natural bergamot oil.
Brew tea at 212º - steep for 3 minutes.
Earl Grey Chocolate Truffles
3 oz. Butter
1/2 cup heavy cream
6 tsp. Earl Grey Extra
10.5 oz dark chocolate
1/8 tsp. Boyajian Orange Oil
Cocoa
Place butter and cream in a small pan. Heat until butter melts and mixture boils. Remove from the heat. Add the Earl Grey Extra tea to the butter/cream mixture and steep for 25 minutes covered.
When steeped, strain the mixture and place in a double boiler on the stove. Add chocolate. Stir over low heat until melted. Cool, then stir in orange oil.
To form you can
(1) Transfer mixture to a bowl. Cool in the refrigerator, stirring occasionally. When firm enough to handle, form teaspoonfuls of mixture into uneven balls. Place some cocoa onto greaseproof paper. Roll each truffle in the cocoa until they are generously coated. Refrigerate until firm. Or
(2) Line an 8x8 square baking pan with parchment paper. Pour mixture in and refrigerate until firm enough to cut. Lift chocolate out of pan and place on a flat surface. With a knife cut the chocolate into small squares and dust with sifted cocoa. Store in an airtight container.
Truffles keep for approx. 2 weeks in the refrigerator or about 4 weeks frozen.
Earl Grey Almond Cookies
1 3/4 cups flour
1/3 cup ground almonds
1/8 tsp salt
6 Tbsp confectioners' sugar
2 tsp Earl Grey tea leaves, ground
4 1/2 oz butter, chilled and diced
1 egg
1/2 tsp vanilla extract
jam for filling
confectioners' sugar for dusting
Put the flour, almonds, salt, confectioners' sugar and ground Earl Grey tea in a food processor and pulse briefly to combine. Add the butter and pulse until the mixture resembles fine breadcrumbs. Beat together the egg and vanilla extract in a bowl, then, with the food processor running, add it to the flour mixture and process until it starts to come together into a dough. Press into a ball, wrap in plastic wrap and chill in the refrigerator for at least 1 hour.
Roll out the dough on a lightly floured surface to about 1/4" thick, then cut out rounds using a cookie cutter, re-rolling any trimming to make more cookies. Arrange on a cookie sheet lined with parchment paper and prick with a fork. Bake in preheated oven at 350 for about 15 minutes until golden brown. Using a spatula, transfer to a wire rack to cool.
When cool, put jam on one cookie and place another cookie on top to make a cookie/jam "sandwich". Dust with confectioners' sugar and serve with a cup of Simpson & Vail tea!
(recipe adapted from "Afternoon Tea" by Susannah Blake)
In stock, ready to ship

Inventory on the way