Songbird Square Tin, 100 Gm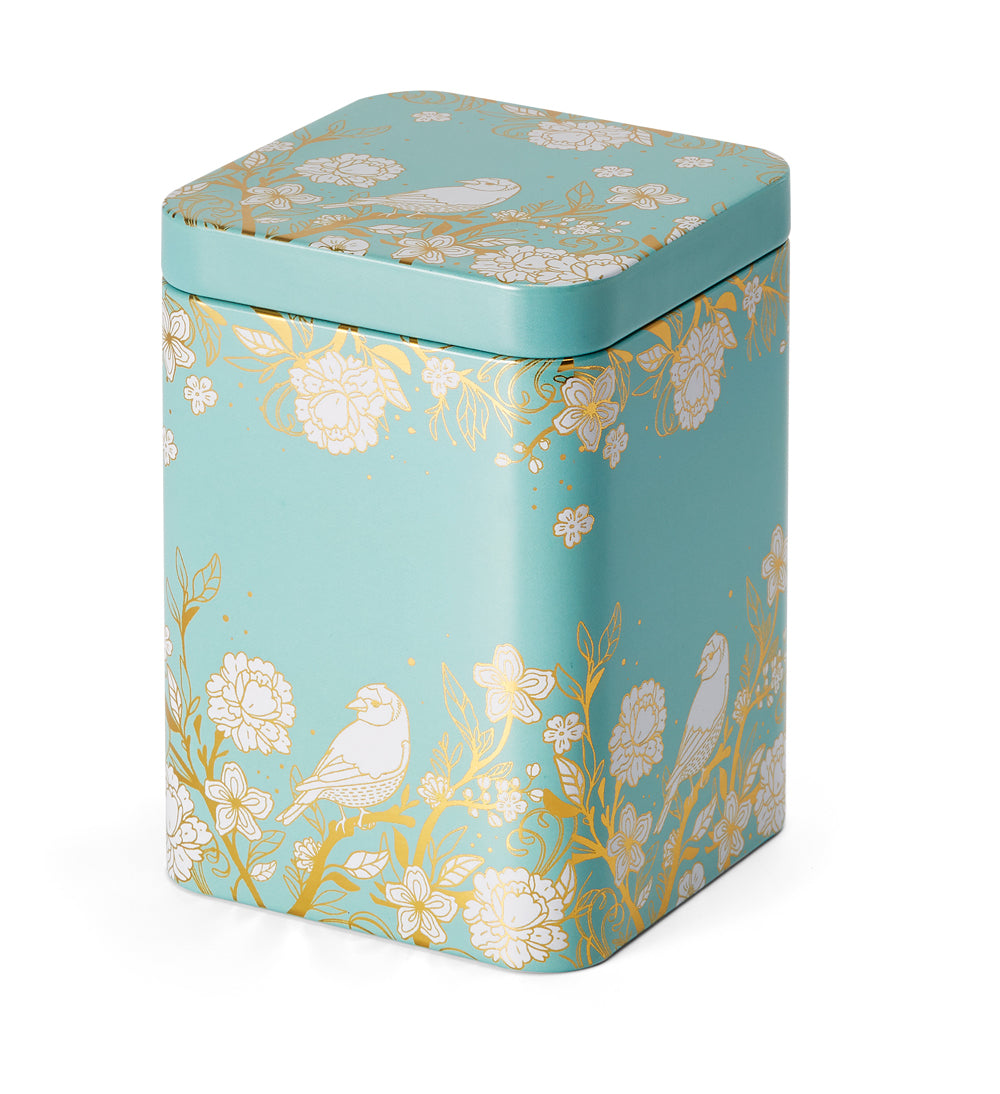 Songbird Square Tin, 100 Gm
Against a mint-green background, the linen colored songbird and leafy flowers are emblazoned in silhouettes of gold. The branches and leaves reflect a solid gold design.

This spring-like design is replicated on the tin?s lid and all four sides of the 4 oz. (2 3/4" x 2 3/4 "x 4") tin.

Depending on the leaf size of the tea, the tin will hold approximately 4 oz. of tea.

Made in China.

In stock, ready to ship

Inventory on the way